Slide 1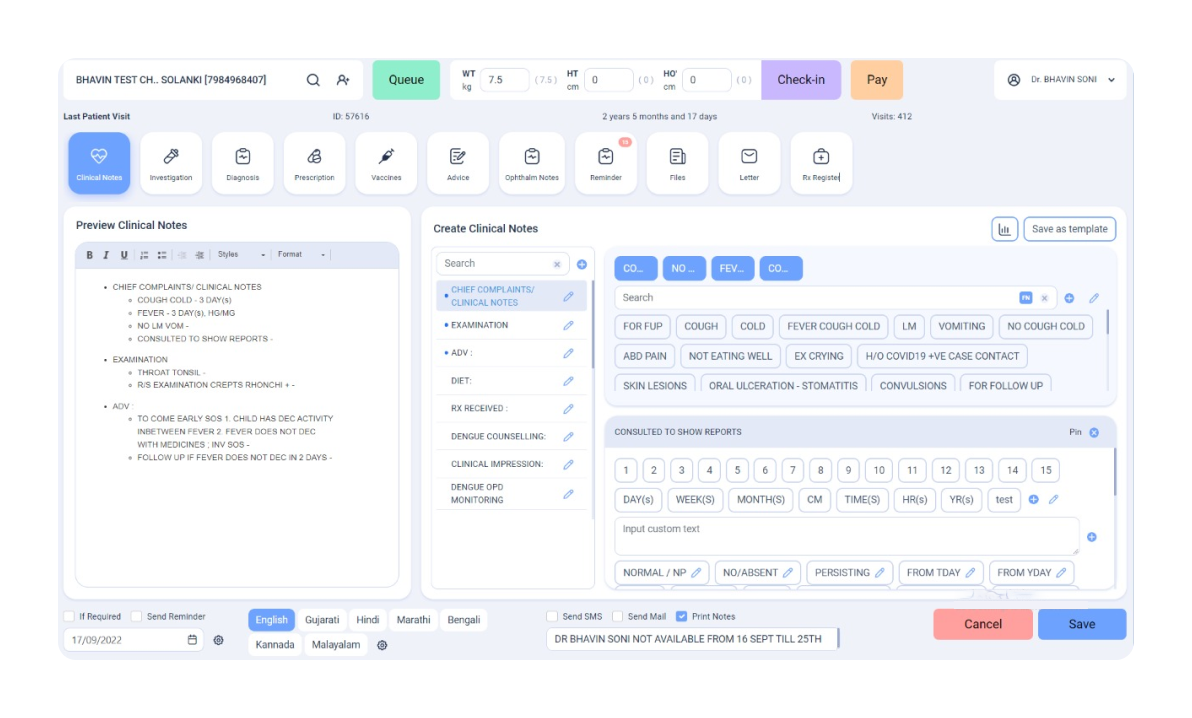 Slide 1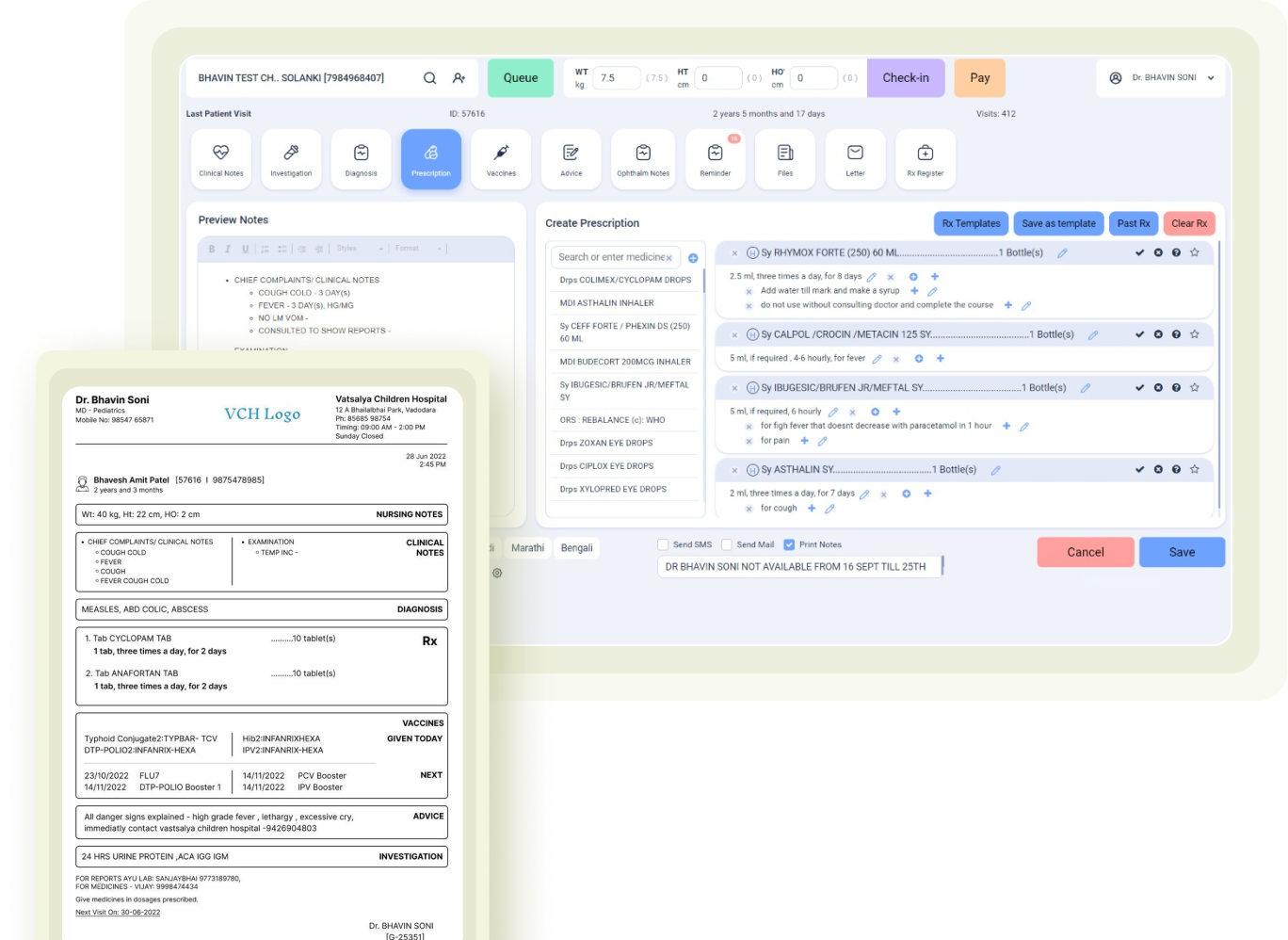 Slide 1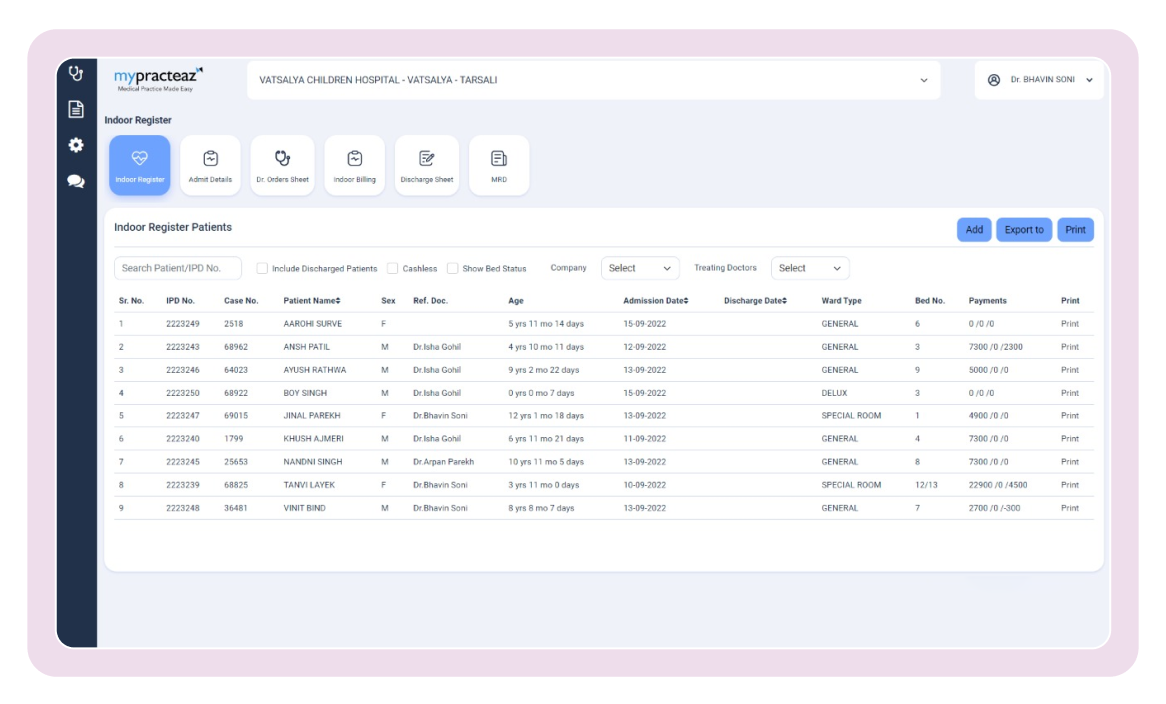 All-in-one Hospital Management Cloud Software
starting from ₹ 6,000/yr + GST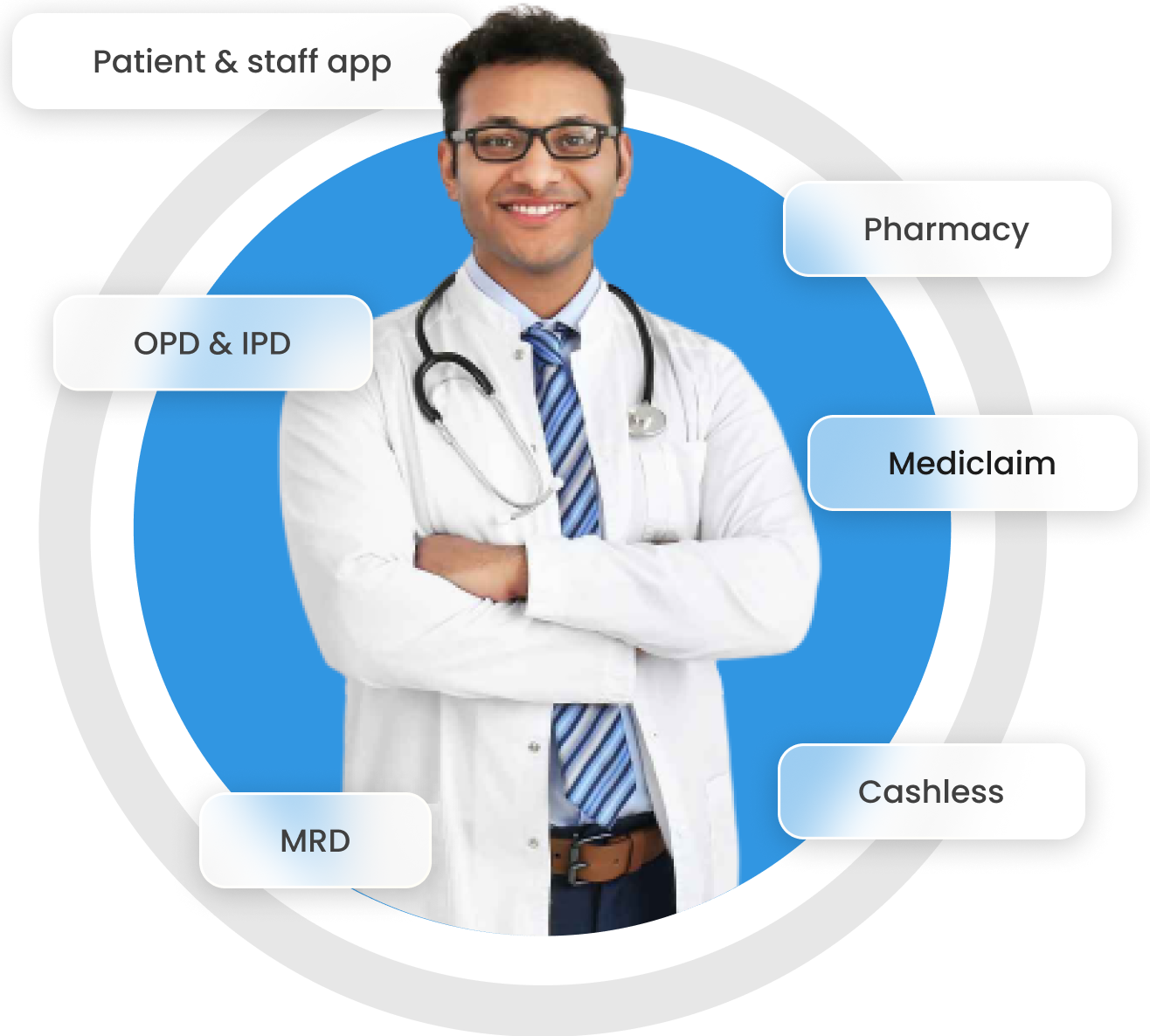 Leave your contact details and we will contact you soon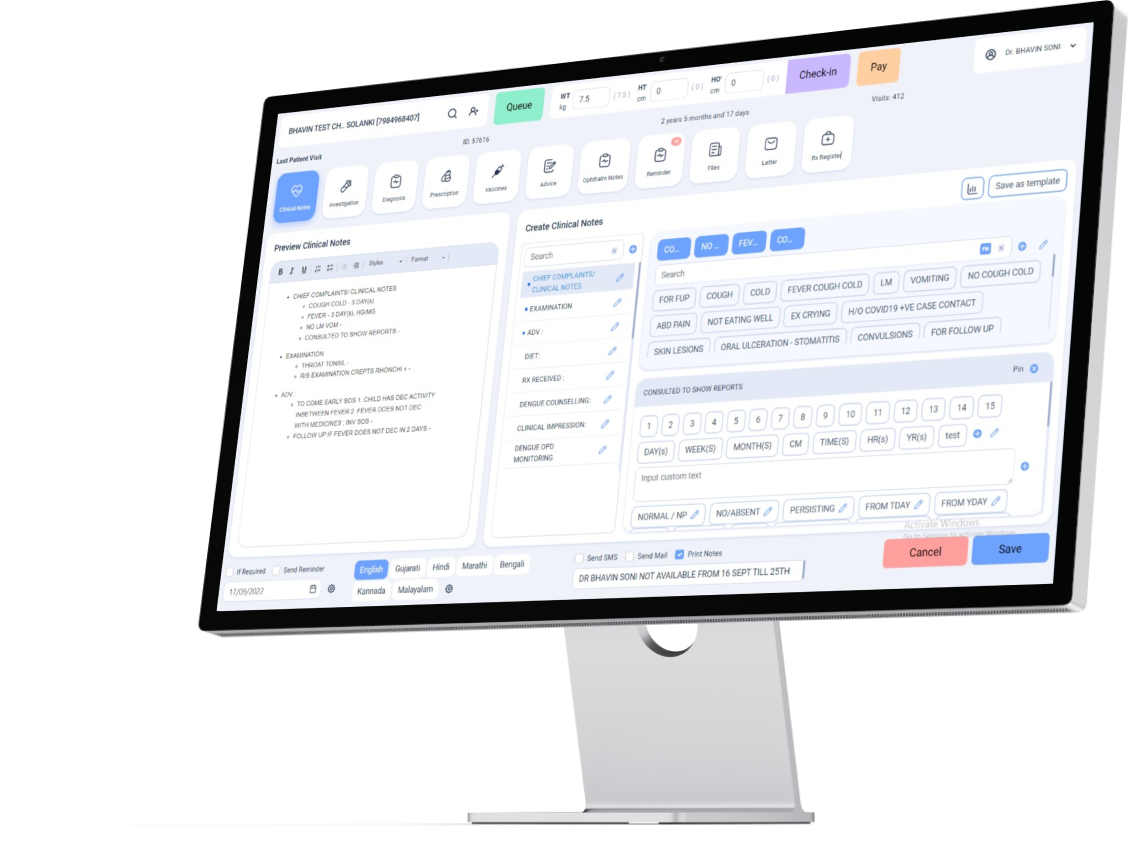 Who can use this application?
Mypracteaz is a cloud-based medical software for managing OPD, IPD, multiple doctors, pharmacy and much more for small to medium sized clinics and hospitals. It is available at a very competitive subscription price of Rs. 5,000/* per year which include all modules.
Is it supposed to be best only for Pediatricians?
It is definitely the best for Pediatricians! But it is also suitable for all other branches and all types of small to medium hospitals with all features and modules including mediclaim, cashless, pharmacy, multiple doctors, multiple locations, doctors fee allocation/distribution and much more. It also includes modules suitable for Ophthalm, ENT, Dentistry without any additional charges. So it is also best for the multi-speciality clinics and hospitals.
I am using other software. Can I move to mypracteaz? What will happen to my data?
Yes, it's easy to shift to mypracteaz both: Cost-wise and Ease-of-Use. Once you decide to move to mypracteaz, in just 15 minutes your account will be ready by us. You will have all primary default data and your multi-location and staff details. We will also help in migrating your existing data from other software to mypracteaz at an additional charges.
Can I have a White-Label Product - Mobile App and Web Application?
Yes, we have already done white-labelling for hospitals. You can have your own logo and mobile and web applications with your branding. Please connect with our sales team for further details at
[email protected]
.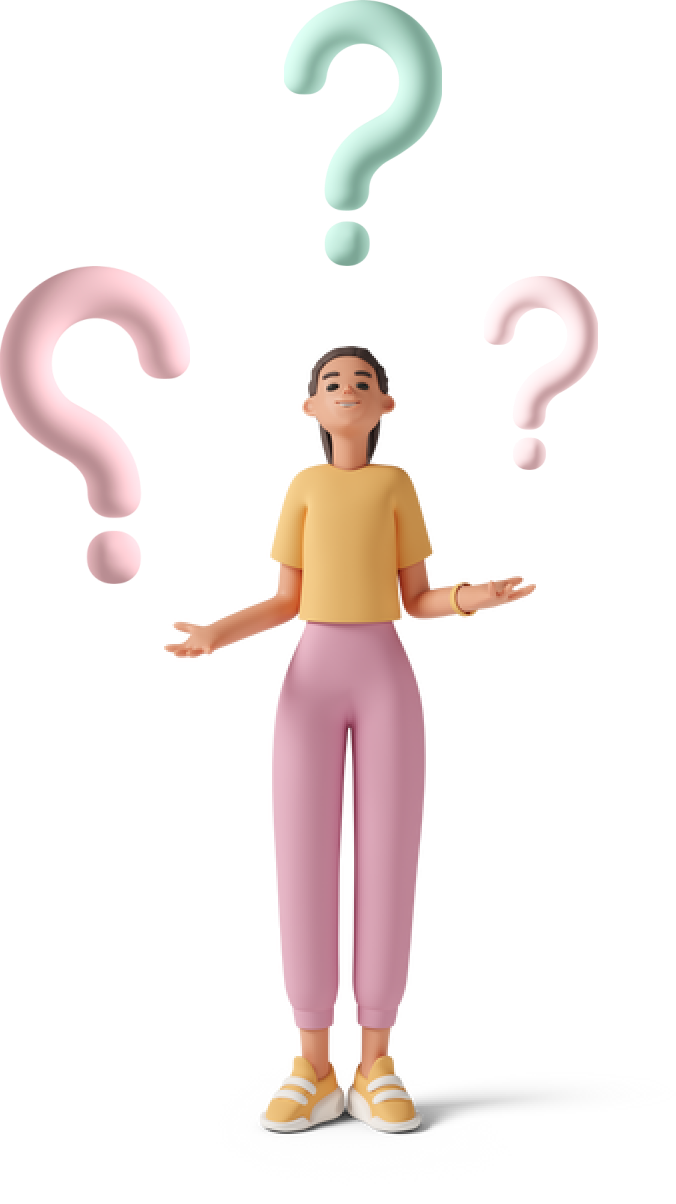 Best Pediatric Software in India and Other Specialities
Well suited for small clinics and hospitals. Vaccination, Prescription, dosage auto-calcuation, IPD, OPD and much more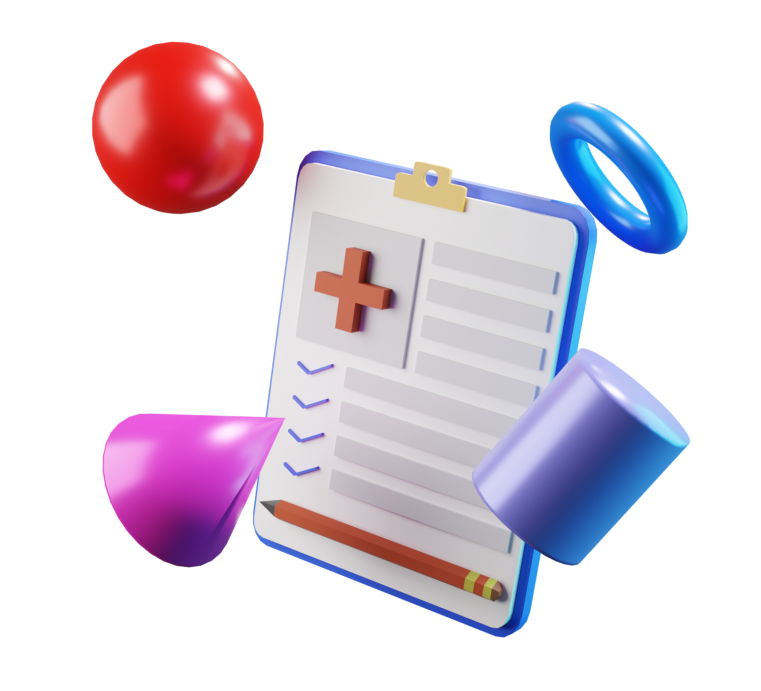 Strictly NO Reviews Search NO Doctors
Online appointments by patients only for your clinic and hospitals. No searching of other doctors or judging your practice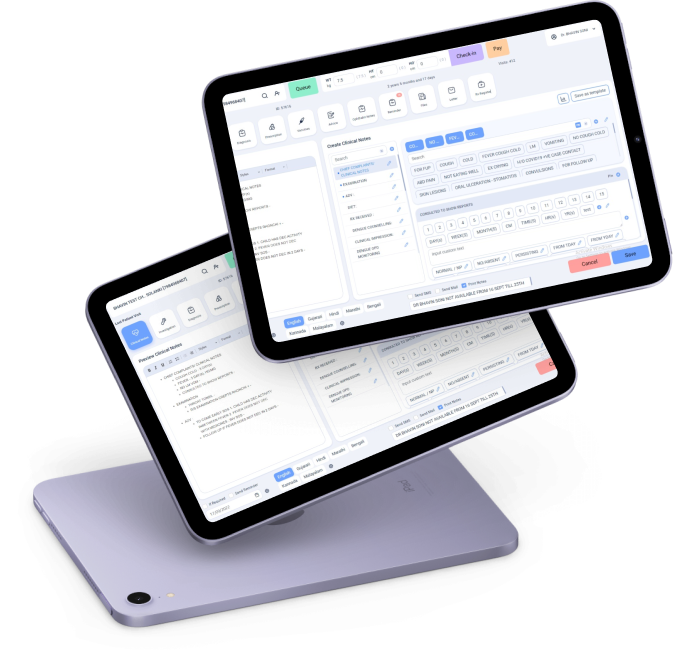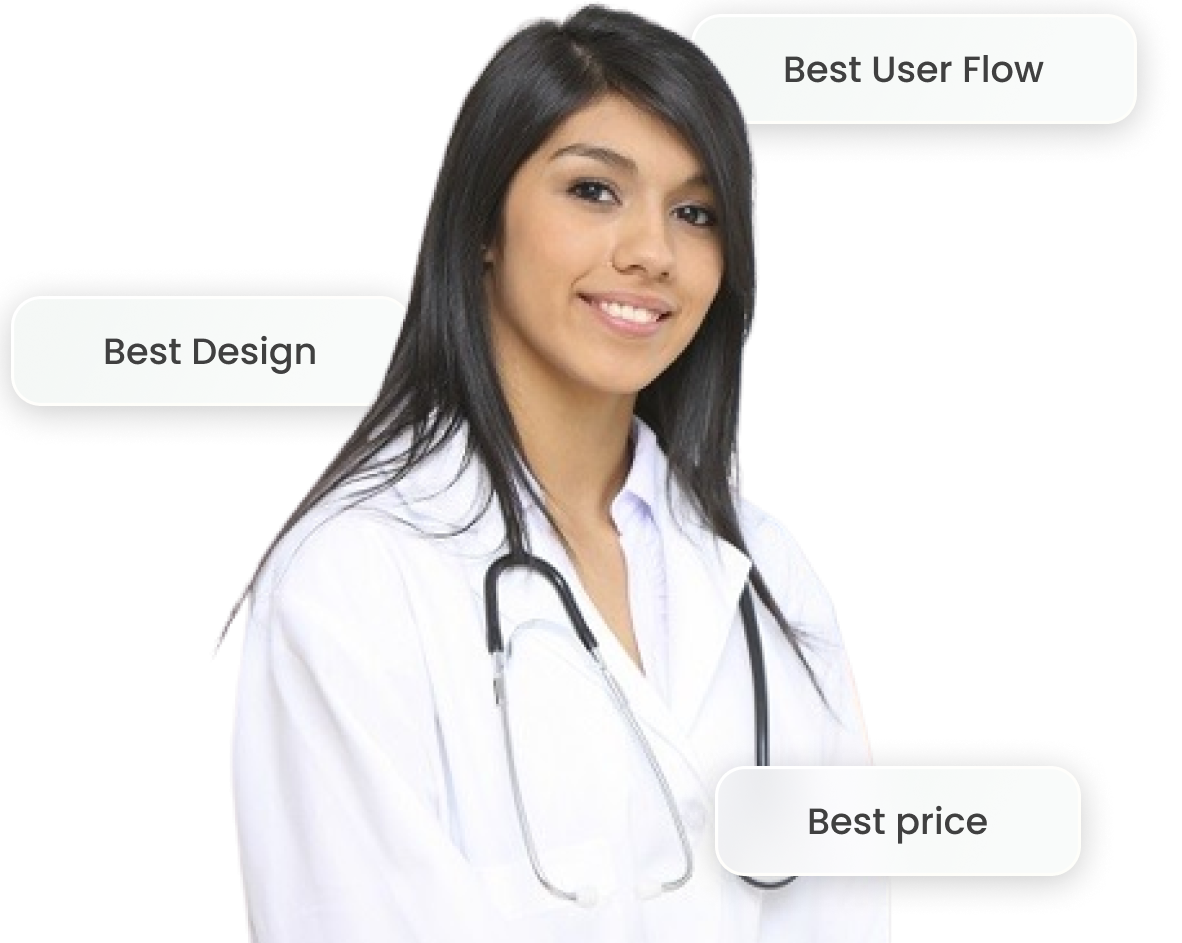 Leave your contact details and we will contact you soon